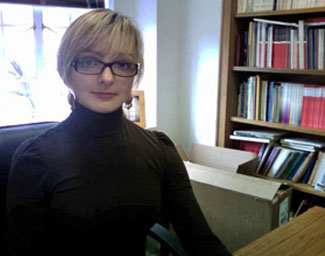 Hello and welcome! My name is Natalia, and I am originally from Belarus. When I came to America, I met many people who wanted to learn about Russia, and I was glad to share my knowledge with them. As I traveled, I began to look for more convenient ways to communicate with my students. In 2005, I started my own company Speak Russian Now that offers a wide range of language services online. Whatever your language needs may be, we are here to work with you!
Education
Master of Arts in Slavic Literature and Cultures
University of Texas at Austin
Master of Sciences in Curriculum and Instruction
Baylor University
Bachelor of Arts in English with a Minor in Speech Communication
East Texas Baptist University
Work Experience
Teaching Russian and English languages in group and one-on-one settings
Translating business and personal documents
Interpreting for business and personal purposes
Providing consulting services to English and Russian speaking clients
Working with families who have adopted Russian children
Working as an Independent Contractor
Teaching Rhetoric and Writing at The University of Texas at Austin
Working as a Graduate Research Assistant on the project "Rockin' Russian"
Teaching Russian at Baylor University
Teaching English at La Vega High School
Working as an interpreter for EFL schools in Belarus and Poland
My 8 year old son was adopted from Russia... I have used Natasha's translation services when I need to contact my son's birth family. The translation was affordable and done promptly. Speak Russian Now is the best!

~

Jill P. (South Carolina, US)

I was struggling trying to teach my Russian fiancée English. I finally found Speak Russian Now and enrolled my fiancée in on-line classes with Natasha. In a very short period of time, there was a remarkable improvement in my fiancée's English language speaking ability as well as reading. I am so impressed that I have decided to keep her enrolled in Natasha's classes. I could not have done this without Natasha!!!

~

Jim F. (Missouri, US)

Speak Russian Now has been very helpful to our family with two older adopted boys who want to retain their Russian. Although we have Russian speaking family members, nothing takes the place of regularly-scheduled lessons. The benefit of meeting with Natasha by Skype has been that there is no commute involved in going to lessons, no tardy teachers, and no bad weather to brave (BTDT with all of the above!). Our family might be out of town and the lessons can continue. Plus, Natasha's patient and pleasant demeanor makes classes a pleasure, with the children enjoying their studies. Highly recommended!

~

MB (South Carolina, US)

Natasha has provided me with invaluable instruction that has allowed me to advance far beyond what I ever could have learned on my own. Having a live tutor who is native to the Russian language provides a unique opportunity for asking questions that will truly allow you to understand the concepts behind each lesson.

~

Ian M. (Alaska, US)

I have been working with Natasha for almost two years now. We started while I was still taking Russian classes at Harvard University. Her efficiency, organization, and infallible knowledge helped me to skip an entire semester of Russian at Harvard and go ahead to the next level with no issues. After school, we have continued working together and I feel so much more confident in my Russian ability. She just knows so much and could explain things to me even better than a lot of my professors at school. Besides her obvious knowledge, she is just so wonderful to work with. I have never had a teacher I felt more comfortable with than Natasha. Having taken Russian from who is widely considered some of the greatest language teachers, I would so highly recommend Natasha to anyone who wants to learn Russian.

~

Liberty V. (Michigan, US)

Natasha provides excellent and convenient written translation services. During the waiting period for our Russian adoptions, we were permitted to communicate with our children via letters to their orphanages. During this time, Natasha provided invaluable assistance to my family in a professional, prompt and very courteous manner.

~

L.S.