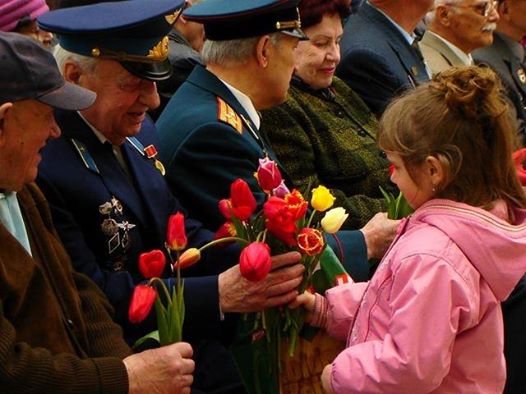 Why does World War II hold a special place in many hearts of people who live or used to live in the former Soviet Union? I arrived at this answer a while ago, when I came to America. It is hard, if not impossible, to forget the atrocities of WWII when you live in a place surrounded by WWII reminders: mass graves, burned-down villages, monuments to fallen soldiers, and people, who either fought in WWII or lived through it.
Almost every family from Belarus, Ukraine, and Russia can share their WWII story with the world. My grandparents were too young to fight, but not too young to remember. This is my grandfather's story. He was 8 years old at the time. Fascists gathered everyone they could find in the village: men, women, and children. They took the villagers to a nearby field, lined them up, and pointed a machine gun at them. As the fascists were about to execute the villagers, Soviet soldiers appeared from nowhere and opened fire at the fascists. The Nazi soldier turned his machine gun away from the civilians and directed it at the Soviet soldiers. My grandfather, along with others, ran for cover into a nearby forest. Those soldiers saved his life and the lives of other villagers. They gave their lives so that my grandfather could live. 
At least 6,295 Belarusian settlements were burned and destroyed by the Nazis. Altogether, over 2,000,000 people were killed in Belarus during the three years of Nazi occupation. Almost 30,000,000,000 people died in the Soviet Union during WWII (wikipedia.org).
This is why we remember. This is why we should never let this happen again.
С Днём Вели́кой Побе́ды! – Happy Great Victory Day!